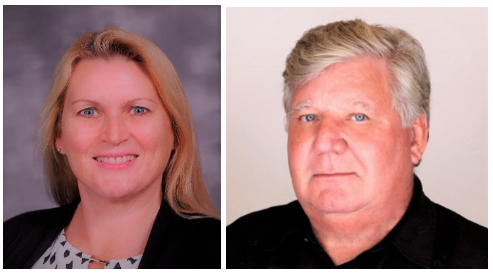 Vantage Energy Consulting LLC is WBENC Nationally Certified, FL,NY and PA State Certified as a Women's Business Enterprise (WBE). Vantage is WOSB & CPUC Supplier Diversity Certified.
Vantage was founded by Walter P. Drabinski in 1990. Jean Gormley became the owner and CEO in 2013 and Walter continues to serve as President and Project Manager.
Vantage is highly respected in the industry and our experienced team of Consultants has conducted over 150 utility industry assignments. Our client base includes utility commissions, utilities, other state and federal regulators, law firms and emerging technology firms. Many of our 20+ consultants have worked with the firm for over twenty five years. Our consultants have a breadth of different skills and disciplines including engineering, economics, operations research, accounting, human resources and industrial psychology. Most have worked for utilities, regulatory commissions or national accounting and consulting firms that provide direct services to the utility industry.
When you hire Vantage Energy Consulting for a project, the work is performed by our team of highly experienced Consultants, each with a long list of credentials and dozens of years in the industry – not interns or staff.
Safety is paramount and we have a defined and fully implemented Safety Program that Is followed on all projects.
.
Vantage is committed to being environmentally aware and actively supports reducing our company's environmental impact with initiatives such as reduction of material, water and energy consumption, waste minimization and recycling. We strive to continue to reduce our environmental footprint as an integral part of our business strategy & operating procedures.
Vantage provides a broad range of Consulting Services that address the regulated Utility and Energy Industry, including Management and Operation audits, Utility Strategic Planning Assistance, Fuel and Generation Procurement Support, Service and Affiliate Company Management.
Management and focused audits of utilities for regulatory agencies and corporate management;
new technology assessment, including integration of renewables such as wind and solar, energy storage, small generation systems, and high technology solutions using natural gas, LPG, LNG, and coal;
review and audit of emergency response programs, outage management systems, vegetation management, and distribution system standards and integrity;
expert witness support for rates & finance, mergers, regulatory, prudence, construction & energy related issues;
construction oversight, project auditing, risk management assessment in-service criteria development and testing, and cost and schedule analysis;
technical analysis and social assessment of conventional power, wind, and solar projects as well as other emerging renewable technologies;
affiliate compliance program development and auditing;
management of energy procurement processes acting as facilitator or independent monitor/evaluator;
general management and focused audits of utility management, fuel procurement, regulatory compliance and cost/schedule control; and
human resources support at all levels.